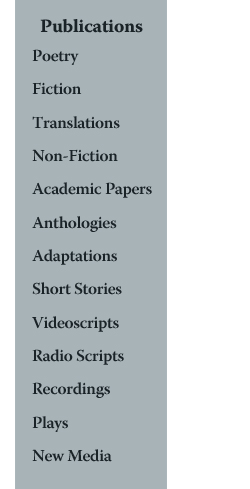 Selected Publications
Radio Scripts (feature-length)
"Becoming Wise," an intellectual profile of engineer, inventor, & writer Copthorne Macdonald, for CBC Ideas, produced by Barbara Nymark; executive producer Bernie Lucht. This one-hour feature aired nationally on CBC network October 11, 1995, and aired again on national CBC network on March 12, 1996.

"Spike Chiseltooth," adaptation of my children's book by same name, for CBC Drama, Halifax. Radio drama. "Spike Chiseltooth" premiered on CBC Radio in April 1995.

"Imagine a Castle of Blue: Romance, Feminism, and L.M. Montgomery," 60-minute radio documentary for CBC Radio. Researched, written, and performed by author; produced by Barbara Nymark. Broadcast nationally on CBC "The Arts Tonight" on September 6, 1993.